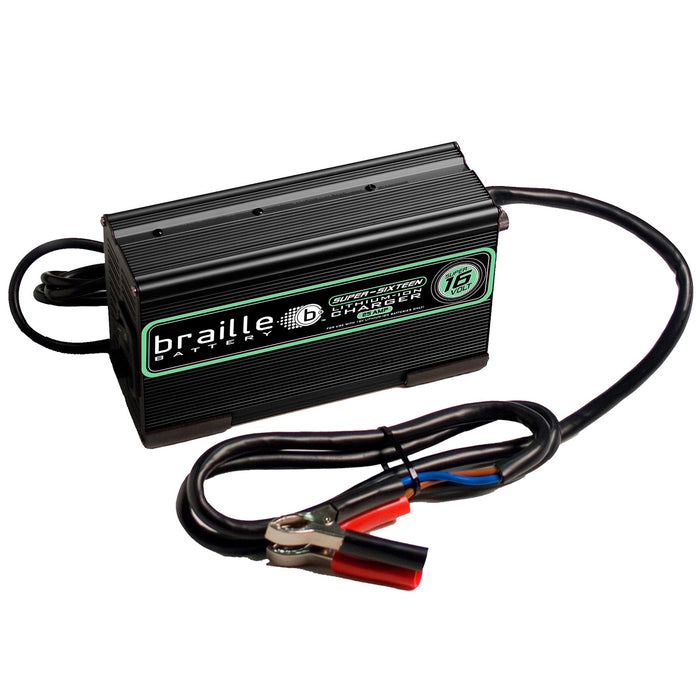 Braille 16325L Super 16v Lithium 25A Battery Rapid Charger
* NO LONGER AVAILABLE *
* PLEASE VIEW OUR NEW ALTERNATIVE - CLICK HERE *
Braille Super 16v Lithium 25 Amp rapid charger is the one included in the B168L combo for quick charge of the battery. This unit can be used on either the B168L (Drag Race Spec) and B169L (Circle Track Spec) Super 16v lithium batteries.  This unit will charge a Braille 16v lithium battery that is at 50% state of charge in roughly 30 minutes. Used by pro drag racer in Pro Mod, Top Sportsman, Pro Stock, etc. for over a decade.
Dimensions: 8.5" x 4.75" x 2.75" (L x W x H)
Supplied with connection leads/clamps and instructions for use.
Suitable for Braille 16v Lithium-Ion Type Batteries
Safety Built-in with RingReverse Polarity Protection
Factory Tested and Certified, 1 Year RTM Warranty