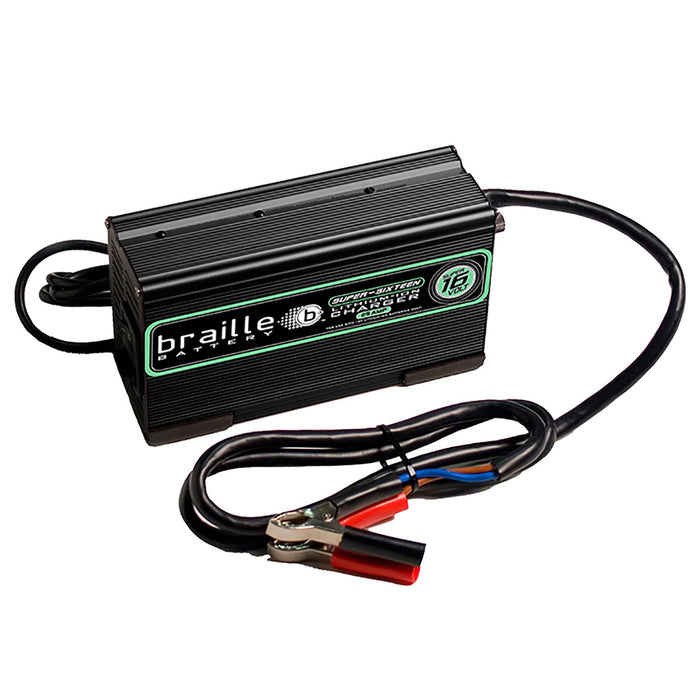 Braille 1636L Super 16v Lithium 6A Battery Charger
* NO LONGER AVAILABLE *
* PLEASE VIEW OUR NEW ALTERNATIVE - CLICK HERE *
Braille 1636L Super 16v 6 Amp lithium charger is the model that comes with the B169L Super 16v 'Circle Track Spec' lithium battery combo. It will charge a 16v lithium battery at 25% state of charge in about 3 hours.
Dimensions: 8.5" x 4.75" x 2.75" (L x W x H)
Supplied with connection leads/clamps and instructions for use.
Suitable for Braille 16v Lithium-Ion Type Batteries
Safety Built-in with RingReverse Polarity Protection
Factory Tested and Certified, 1 Year RTM Warranty